Following a vegan diet and lifestyle may seem intimidating at first, but after a while of establishing healthy habits, it'll be a breeze! Eating balanced vegan meals can do wonders for your body as well as your mind, but it is important that you make sure your body is getting the nutrients it needs. That's where Veggums comes in.
Browse through our articles to learn some very helpful vegan tips and tricks. From cooking, to finding vegan alternatives to your favorite products, to simply trying to be kinder to the beautiful world we live in – Veggums has you covered.
And in the event you're not seeing what you came here to find, please let us know! We're all about strengthening the vegan community and we can only accomplish that together. If you're a writer and want to contribute, join the Veggums community and share your stories and ideas.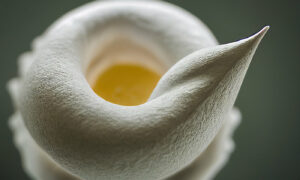 What is Aquafaba? Aquafaba is the liquid that is leftover after cooking chickpeas or from canned chickpeas. It has a…
Check it out!