Garlic Vinaigrette Dressing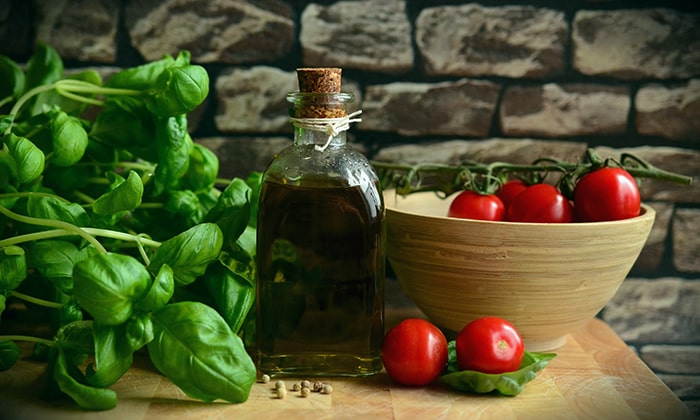 Make a delicious vegan vinaigrette dressing to serve with a fresh salad. Flavorful, and packed full of delicious herbs and seasonings. Great for all the garlic lovers out there!
Ingredients:
1.5 cups Apple Cider Vinegar
1 cup Olive Oil
3/4 cup 1 part water
2 cloves garlic
1 tbsp Oregano
3 large leaves Fresh Basil (2 tbsp chopped)
1 tsp Thyme
1 tsp Black pepper
1 tsp Seasoned salt
1/2 tsp Cayenne pepper
1/2 tsp Cumin
1/2 tsp Onion powder
Directions:
Create your base dressing mixture of vinegar, oil, and water
Chop garlic and fresh herbs (I prefer larger chunks of garlic, but chop to your personal preference)
Add all garlic, herbs, and seasonings into a bottle or sealable container with your liquid ingredients.
Shake well before each use
Store in a refrigerator
Note that the dressing may solidify to some degree when refrigerated. Allow the dressing to come to room temperature and it will return to its original consistency.