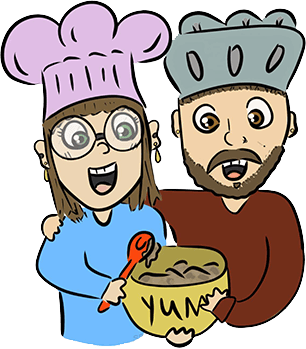 Simple plant-based recipes - without all the fluff.
Regardless of your diet style, beliefs, or reasons - we're here to help make eating plant-based and living vegan a little easier for you.
Popular Plant-Based Recipes Right Now
What's Cookin'?
---
Get exactly the information you need to make your next vegan meal, learn about how to take the next step in pursuing a plant-based and eco-friendly lifestyle, and other helpful tips, tricks, and resources!
Looking for a specific recipe?
Learn About Living A Vegan Lifestyle
To us, the specifics of someone's dietary, clothing, or other choices are just that - their choice. So whether you've been vegan for 30 years or are just now starting to be veg-curious, welcome.
Any efforts towards making this world a kinder, healthier place should be celebrated. Knowledge, compassion, and support are the key ingredients to making that possible.
Veggums Contributing Authors
Share your favorite plant-based recipes, helpful information & tips, photos, and more!