Oven Roasted Brussels Sprouts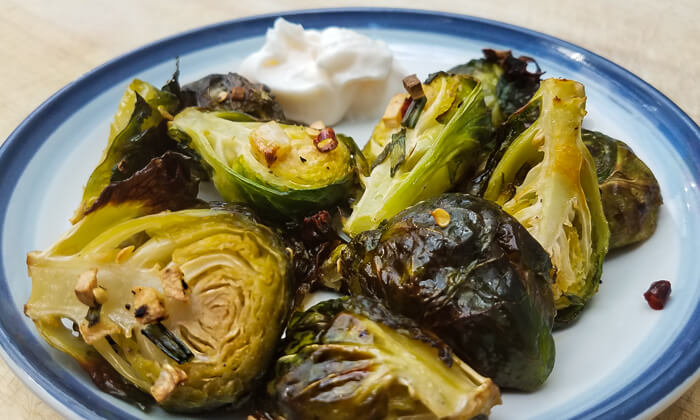 Did you HATE brussels sprouts as a kid? Yeah… me neither. How something so tasty acquired such a bad rep, we'll never know. 
Use this recipe to make the perfect oven roasted brussels sprouts with garlic, lots of fresh herbs, and some dried chiles if you're up for it!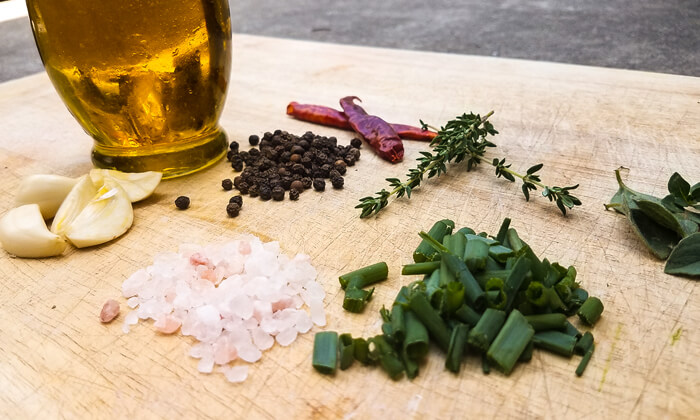 Ingredients:
Serves approximately 2-4 people
1 Bag (16 oz) Brussels Sprouts
3 Tbsp. Olive Oil
2 Cloves Garlic
1 Tbsp. Chives, chopped
2 tsp. Oregano, chopped
2 Sprigs Fresh Thyme
1 Tbsp. Pink Sea Salt
2 tsp. Black Pepper
2 Dried árbol Chiles (optional)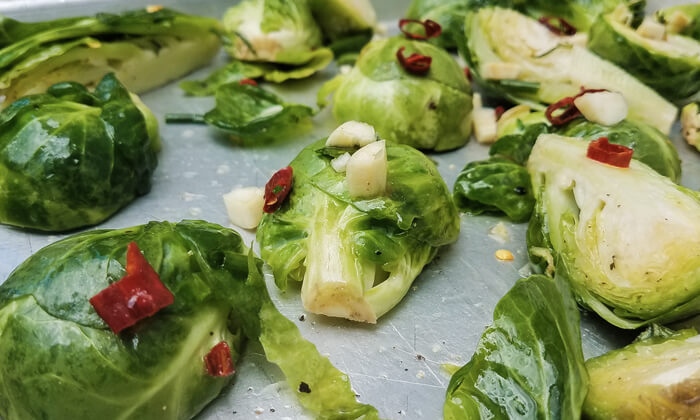 Directions:
Preheat oven to 425°
Wash your brussels sprouts and cut them in half or quarters (depending on size). Allow them to drain and pat dry with a towel.
Cut garlic into large chunks. You can mince it if you prefer, but the roasted garlic is delicious!
In a large mixing bowl, toss brussels sprouts and garlic in olive oil.
Once evenly coated, add in all herbs and spices. Toss again to mix as evenly as possible.
Place brussels sprouts on a baking tray so they are not overlapping each other.
Bake at 425° for approximately 35 minutes, until the tops have browned.
Allow to cool and serve with vegan mayo or your favorite dipping sauce!
Sauce Pros: These go great with the vegan aioli sauce from our braised artichoke recipe.
Enjoy!