We love gardening and we're guessing most of you do too! When you're eating a plant-based diet, there are so many benefits to growing your own food. Cost, quality, avoiding pesticides and unknown harmful chemicals, and control over what you grow are all great benefits aside from the wonderfully rewarding experience in general.
Check out our guides and tips on gardening!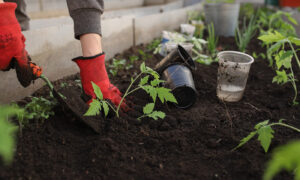 If you have a small vegetable garden, you may think that your yield is limited due to the lack of…
Check it out!