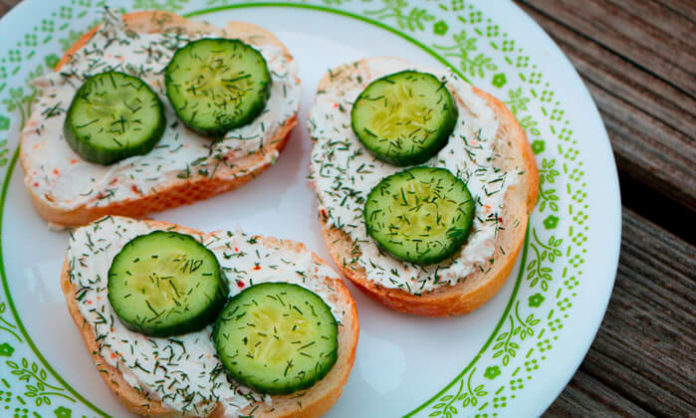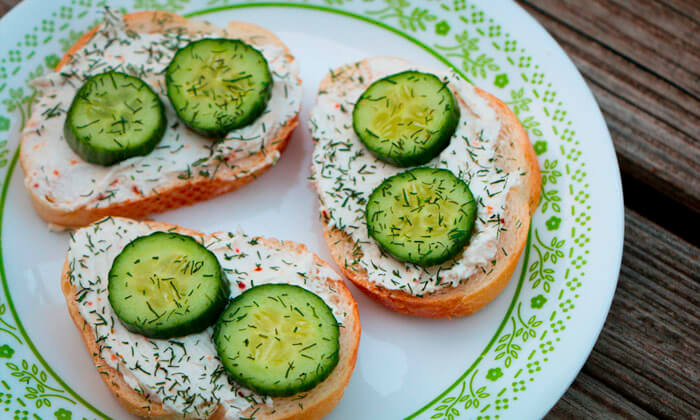 Ready for a quick and easy lunchtime snack?
These little bread bites are so refreshing, yet filling – making them the perfect light snack to tide you over until dinner time.
Servings: Approximately 4-6 People
Prep Time: 10 minutes
Cook Time: None!
Ingredients:
2 Pickling Cucumbers
1/2 Cup Vegan Plant-based "Cream Cheese" Spread
3 Tbsp. Dried Dill (you can also use fresh)
1 Baguette
Directions:
Slice up your cucumbers into thin slices, about ¼ inch thick.
Slice the baguette into around ½ inch slices.
Spread cream cheese on each piece of bread.
Top them with cucumber slices and dill.
Refrigerate if you're not planning to eat them right away. They're great chilled!
These also make amazing additions to a packed lunch if you're trying to eat out less, or have kids for school lunches.