Beet Detox Smoothie: Recipe and Health Benefits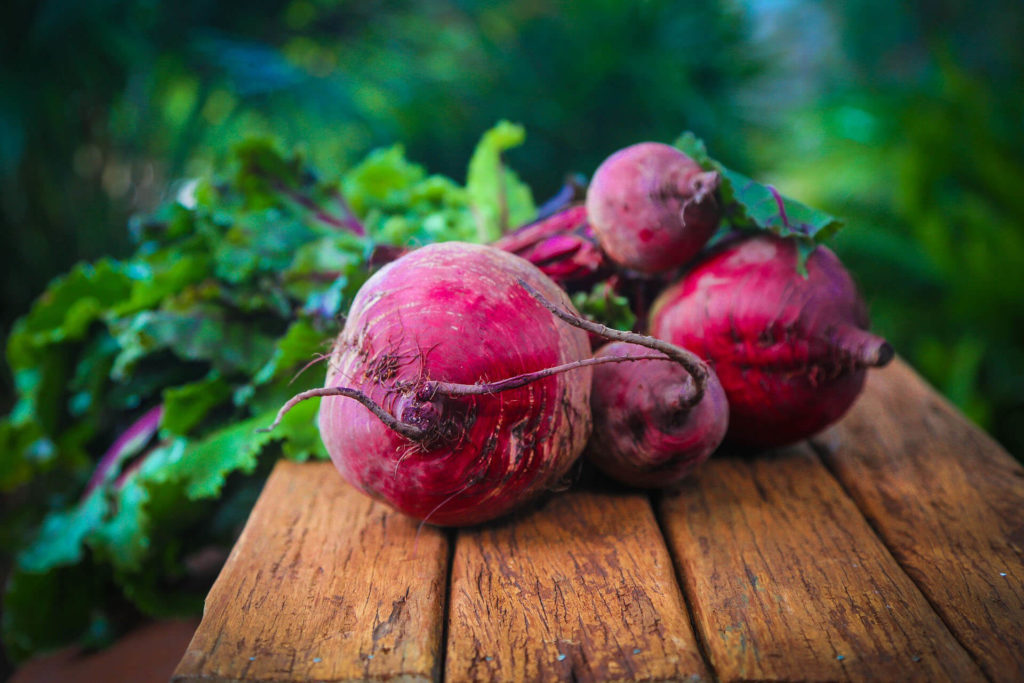 Both beets and ginger are well known superfood icons. Beets are great because not only are they super easy to grow, they also bring amazing flavor and health benefits to a plethora of dishes.
Their versatility shouldn't be underestimated, either! Roasting and pickling are some of the most popular ways to prepare beets, but you don't see them as often in smoothies.
Health Benefits of this Beet Smoothie
Flavor and versatility aside, this smoothie's ingredients provide a boost in eliminating toxins. This nutrient-dense Ginger Beet Detox Smoothie has 6 powerful cleansing ingredients.
Beets have been shown to protect the body from toxins, specifically the liver. Betanin, a compound in beets, may even help fight against cancer cells.
Spinach contains chlorophyll and fiber, which boosts the digestive tract to eliminate toxins and cleanse the colon.
Ginger helps to boost the metabolism, which also helps the body flush out toxins.
Strawberries have anti-aging properties and contain antioxidants which help fight carcinogens.
Apples contain a fiber called pectin which can aid the body's processing preservatives and minerals.
Bananas are an excellent source of potassium and balance bacteria levels to improve in digestion.
As you can see, there are many other favor-packed ingredients in this recipe. So if you don't particularly enjoy beets, but want to take advantage of their nutritional benefits, this is a great option for you.
Ingredients
1/2

Cup 

Beet Juice

(either freshly juiced or bought)

1

tsp.

Ginger Root

(minced)

1

Cup

Spinach

1

Cup

Strawberries

1

Apple

1/2

Banana

6

Ice Cubes
Instructions
Add all ingredients to a food processor or blender.

Blend until consistency is smooth.

Pour into a chilled glass and enjoy!
Nutrition
Calories:
254.9
kcal
Carbohydrates:
62.9
g
Protein:
4.9
g
Fat:
1.3
g
Saturated Fat:
0.2
g
Polyunsaturated Fat:
0.5
g
Monounsaturated Fat:
0.1
g
Sodium:
120.8
mg
Potassium:
1198.6
mg
Fiber:
12.8
g
Sugar:
41.4
g
Vitamin A:
3005.5
IU
Vitamin C:
112.7
mg
Calcium:
86.5
mg
Iron:
2.8
mg