Homemade Rice Milk Recipe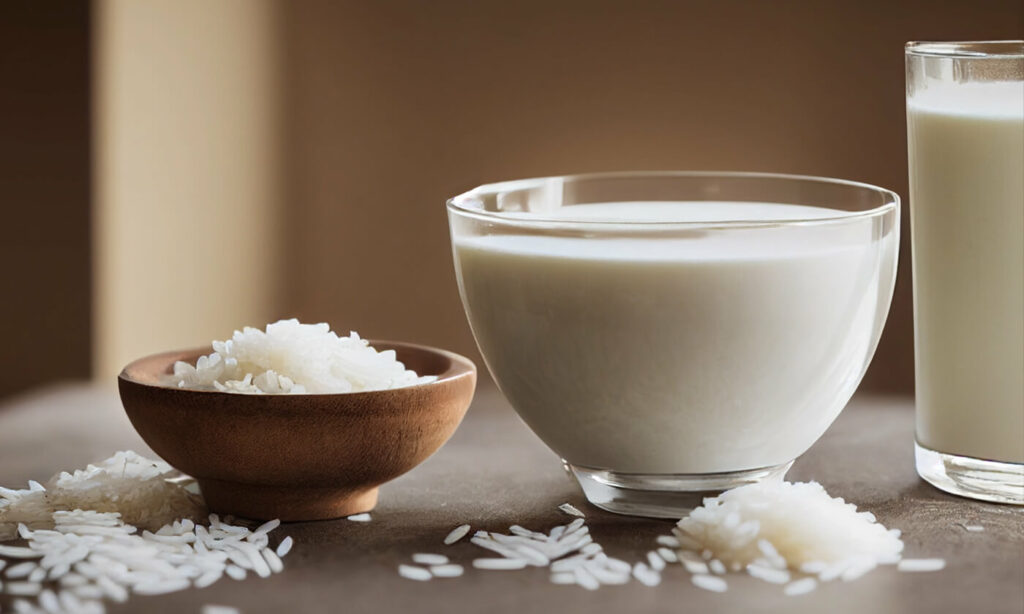 Discover the joy of homemade rice milk with this simple, yet tasty recipe that's perfect for those following a vegan diet.
Rice milk is a fantastic plant-based alternative to traditional dairy milk, and it's not only delicious but also incredibly versatile. You can use it in your morning cereal, in smoothies, or as a base for a variety of dishes.
By making it at home, you can control the ingredients and the thickness of the milk to suit your personal preferences. Plus, it's an eco-friendly choice that helps reduce your carbon footprint.
This homemade vegan rice milk recipe is easy to follow and requires only a few basic ingredients. So, get ready to enjoy a delicious and nutritious plant-based beverage that is both good for you and kind to the environment.
Ingredients
1

Cup

White Rice

(uncooked, long- or short-grain)

4

Cups

Filtered Water

2

Tbsp.

Agave Nectar

(can sub with maple syrup or other sweeteners)

1

tsp.

Vanilla Extract

¼

tsp.

Salt
Instructions
Rinse the uncooked rice under cold water to remove any debris and excess starch.

In a large bowl, combine the rinsed rice with 4 cups of filtered water.

Cover and let the rice soak for at least 3 hours or up to overnight.

Drain the soaked rice. You can look for ways to reuse the rice water rather than just dumping it out, such as fertilizers or hair rinses!

In a blender, combine the soaked rice with 4 cups of fresh filtered water. Blend on high speed for 1-2 minutes or until the mixture is smooth and creamy.

Place a fine mesh strainer or nut milk bag over a large bowl. Pour the blended rice mixture through the strainer or bag to separate the liquid from the rice solids.

Press the solids with the back of a spoon or squeeze the nut milk bag to extract as much liquid as possible.

If desired, sweeten the rice milk by stirring in maple syrup or agave nectar, and add vanilla extract for flavor. Add the salt to help enhance the taste.

Transfer the homemade rice milk to a container and refrigerate. Shake well before using, as the mixture may separate. Enjoy your vegan rice milk within 3-4 days for the best taste and freshness.
Notes & Tips
There are also a few really great products out there specifically made to create rich and creamy DIY plant milks without the hassle of straining and pouring.
If you are planning to make this part of your regular routine and don't enjoy the creation process as some do, you could consider investing in a product that can make things more efficient.
Nutrition
Calories:
195.3
kcal
Carbohydrates:
42.8
g
Protein:
3.3
g
Fat:
0.3
g
Saturated Fat:
0.1
g
Polyunsaturated Fat:
0.1
g
Monounsaturated Fat:
0.1
g
Sodium:
133.9
mg
Potassium:
55.3
mg
Fiber:
0.6
g
Sugar:
5.2
g
Vitamin C:
1.3
mg
Calcium:
20.3
mg
Iron:
0.4
mg