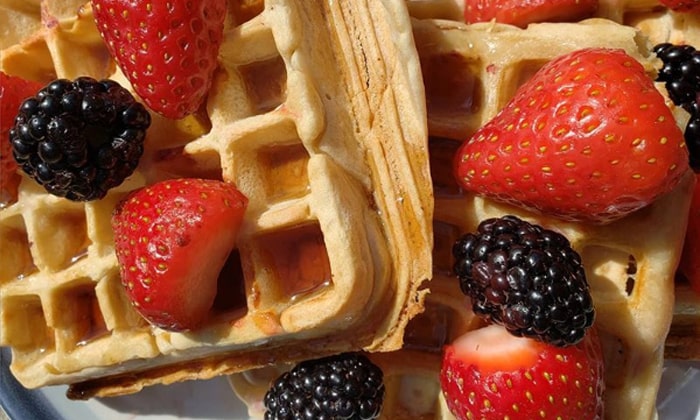 Who doesn't love a great waffle breakfast, right? These light and fluffy, fully plant-based waffles will be the perfect start to your day.
Ingredients:
Serves approximately 3 people (Makes about 6 waffles)
2 Cups Whole Wheat Flour (Can sub with most flours)
3 Tbsp. Sugar
2 tsp. Baking Powder
1/4 tsp. Salt
1 1/2 Cup Unsweetened Soy Milk
3 Tbsp. Coconut Oil
1/2 Cup Oats (optional)
Directions:
Preheat waffle maker according to its instructions.
In a large bowl, mix flour, sugar, baking powder, and salt.
Stir in soy milk and coconut oil until the batter is smooth.
Add in oats if desired, as well as any other additions such as berries or non-dairy chocolate chips.
Pour batter into waffle maker and close, cook as directed until golden brown. (We like ours a bit crispy)
Top with your favorite sweeteners or fruit and dig in!