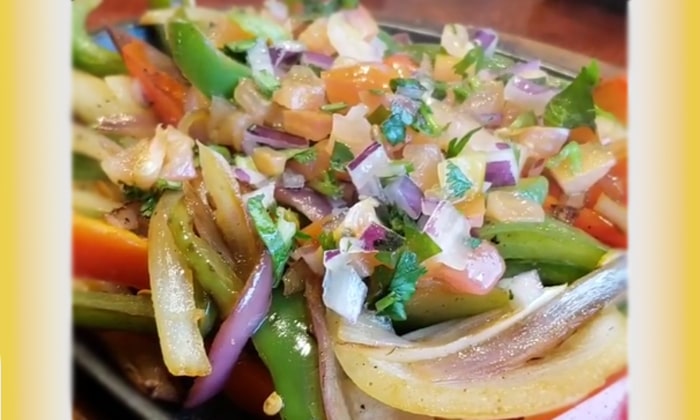 Spice up dinner time with these simple veggie fajitas. All plant based and vegan, with the kick of traditional fajita seasoning.
Ingredients:
Serves Approximately 4 people
1 Red Onion
1 White Onion
1 Red Bell Pepper
1 Green Bell Pepper
3 Jalapeno Peppers
1 Package White Button Mushrooms
1 Large Tomato
4 Sprigs Fresh Cilantro
1 Tbsp. Olive Oil
3 Tbsp. Homemade Fajita Seasoning (Or a packet)
Directions:
Cut up all of your veggies. We prefer to dice the red onions and tomatoes, and slice the peppers and white onion to add a bit of variety, but slice 'em however you prefer.
In a large pan or wok, add in bell peppers, jalapeno, white onion, and olive oil. Sautée on medium/high heat until the veggies begin to soften and brown.
Add in red onion, mushrooms, and half of your cilantro. Continue to cook until mushrooms soften.
Add tomatoes and fajita seasoning and stir to cover the mix evenly. We add the tomatoes last so they are freshest and do not have a mushy texture.
Garnish with additional cilantro and serve on your favorite tortillas.