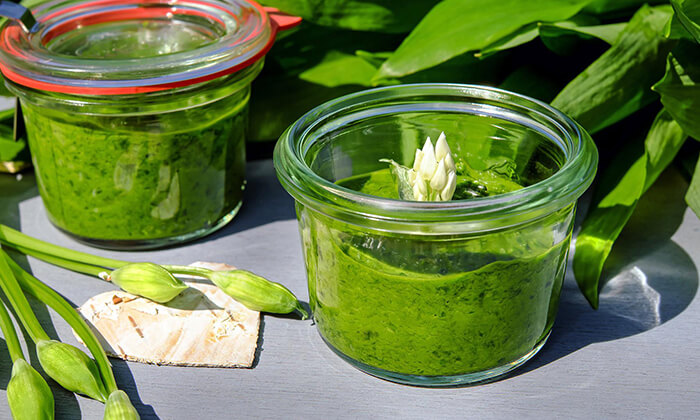 Pesto is undoubtedly delicious, but traditionally is made with cheeses, other non-vegan ingredients, as well as fats and oils that can make it less healthy than it needs to be.

This pesto is fully plant-based, has less unhealthy oils, and is equally as tasty!
Helpful Equipment
???? Servings: 1 Cup
???? Prep Time: 10 minutes
???? Cook Time: N/A
⏲ Total Time: 10 Minutes
Ingredients
2 full cups fresh basil
6 oz extra-firm silken tofu (½ pack), lightly pressed
¼ cup pine nuts, toasted
3 cloves garlic
3 Tbsp. nutritional yeast
2 tsp. fresh lemon juice (about one ⅙ of a lemon wedge)
¼ tsp. sea salt
¼ tsp. cracked black pepper
Directions
Add all ingredients into a food processor and run it until the mixture is smooth. Chopping ingredients such as the garlic ahead of running the food processor can result in fewer chunks without having to blend the ingredients too heavily.