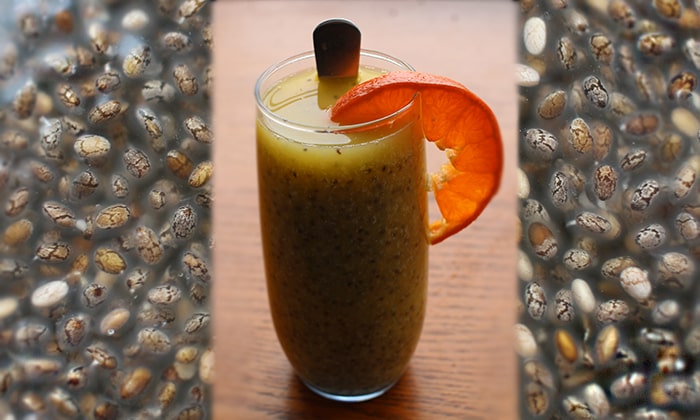 Make sure to get in your daily dose of nutrient packed chia seeds, but in tasty new ways. You can never go wrong with the famous flavor combo orange-cream. This serves as the perfect super simple vegan on the go breakfast drink.
Ingredients:
Serves 1 (Per Glass)
1/4 Cup Hydrated Chia Seeds (Check out the easy recipe)
1 Cup Orange Juice (we're pro-pulp)
1/2 Cup Vanilla Almond Milk
1 Tbsp. Sugar
Directions:
Scoop your hydrated chia seeds into a glass.
Add in orange juice, almond milk, and sugar.
Stir to mix in sugar and blend the flavors.
Yep…. that's it, enjoy!