Two-Ingredient Banana Smoothie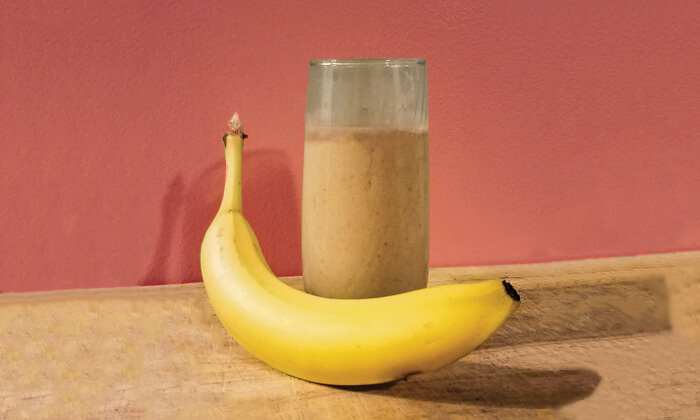 In search of an "oh no, I'm running late and don't have time for breakfast" solution? Well, here ya go!
With just two simple ingredients, you can have your delicious and healthy banana smoothie within a minute. No added sweeteners, but still thick, sweet, and full of nutrients. It's the perfect thing to start your day, or enjoy it as a banana milkshake for dessert!
Ingredients:
Serves approximately 2 people
2 Bananas, frozen
1 ½ Cups Vanilla Soy Milk
Directions:
Place whole bananas into the freezer and let sit for at least 2 hours, preferably overnight.
Cut off both ends of the banana and then cut into large chunks (just small enough to fit in the blender).
We recommend leaving the peel on the banana. That's right, you can eat the banana peel. And you should – it will provide extra nutritional value from fiber, vitamins C and B6, potassium, and more!
Add in soy milk or sub with your favorite plant based milk.
Blend it up and you're good to go!