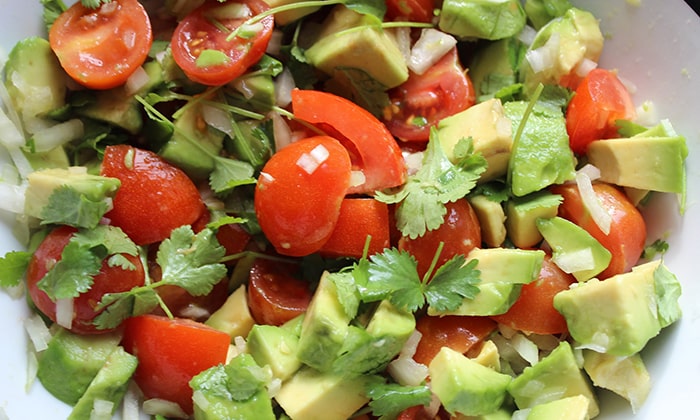 Holy guacamole! It's all of our favorite, but it can be a little pricey at times. Trust us, once you start making your own guacamole, you'll wonder why you ever bought premade guacamole in a package.
Make it your way and learn how to preserve guacamole so that you always have some good, fresh guac on hand.
Ingredients:
Serves Approximately 3 people
2 Avocados
1 Tomato, diced
2 Sprigs Fresh Cilantro
1 Lime, juiced
2 tsp. Salt
1/2 Small White Onion, chopped
2 Cloves Garlic, minced
1 tsp. Olive Oil
Directions:
Mash avocados and olive oil in a large bowl. We like to leave some of the avocado chunky, but you can mash it more or use a food processor if you'd like a creamy style guacamole.
Add in tomato, onion, garlic, cilantro, lime, and salt – stir.
Store in an air tight container in the refrigerator.
Guacamole goes good on just about anything. Try it out on tacos, vegetable fajitas, or straight up with tortilla chips! Also check out our recipe for sweet potato toast with guacamole.